JYNNS Singapore
Regular price
$0.00 SGD
Sale price
$13.90 SGD
Unit price
per
Sale
Sold out
Introducing our Soup Packs Series - delicious, easy-to-make soups that warm your soul. Just add fresh ingredients, savor the flavor. Enjoy the convenience without compromising taste. Elevate your dining experience today! 
Share
View full details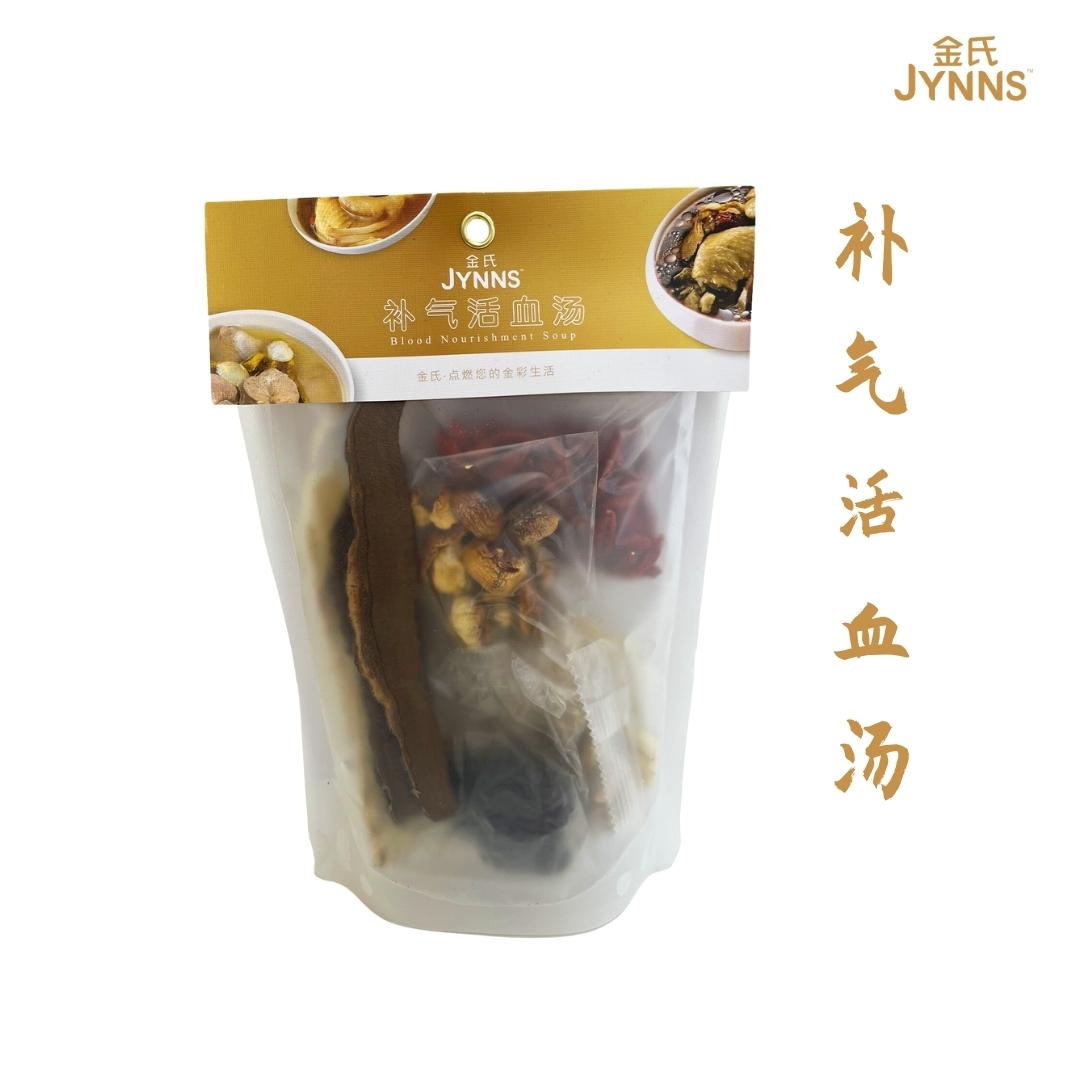 Collapsible content
Description

Introducing our Blood Nourishment Soup Pack - the ultimate blend of natural ingredients carefully curated to support your blood health and overall well-being. Packed with essential nutrients and traditional remedies, this soup is designed to boost your vitality and fortify your body. Unlock the power of wholesome nourishment with every comforting sip. Elevate your health journey with our specially crafted Blood Nourishment Soup Pack today!
Benefits

It helps
1. Tonify Qi
2. Improve Blood Circulation and Metabolism
Direction to Use

Ingredients:
Lean meat 500g, Ginger slices Seasoning: Salt

Cooking steps:
1. Wash and cut lean meat.
2. Put two slices of ginger in the water pot and boil the lean meat.
3. Boil the water in another the pot, put all the ingredients in the pot and bring to boil.
4. Add the cooked lean meat and cook for another 2 hours, add salt before serve..
Suitable Group

Suitable for people with insufficient blood and blood, people with non-circulating blood, people who are prone to feeling cold.