JYNNS Singapore
Regular price
$0.00 SGD
Sale price
$38.00 SGD
Unit price
per
Sale
Sold out
JYNNS Brazilian Green Propolis, sourced from the Amazon forest, is a best-selling powerhouse known for its potent anti-inflammatory, antiviral, and antioxidant properties. Packed with over 300 compounds, primarily polyphenols, it safeguards against oxidative stress, protecting against diseases like cancer and heart conditions. Just 5 drops a day fortify your immune system, ensuring your health.
Share
View full details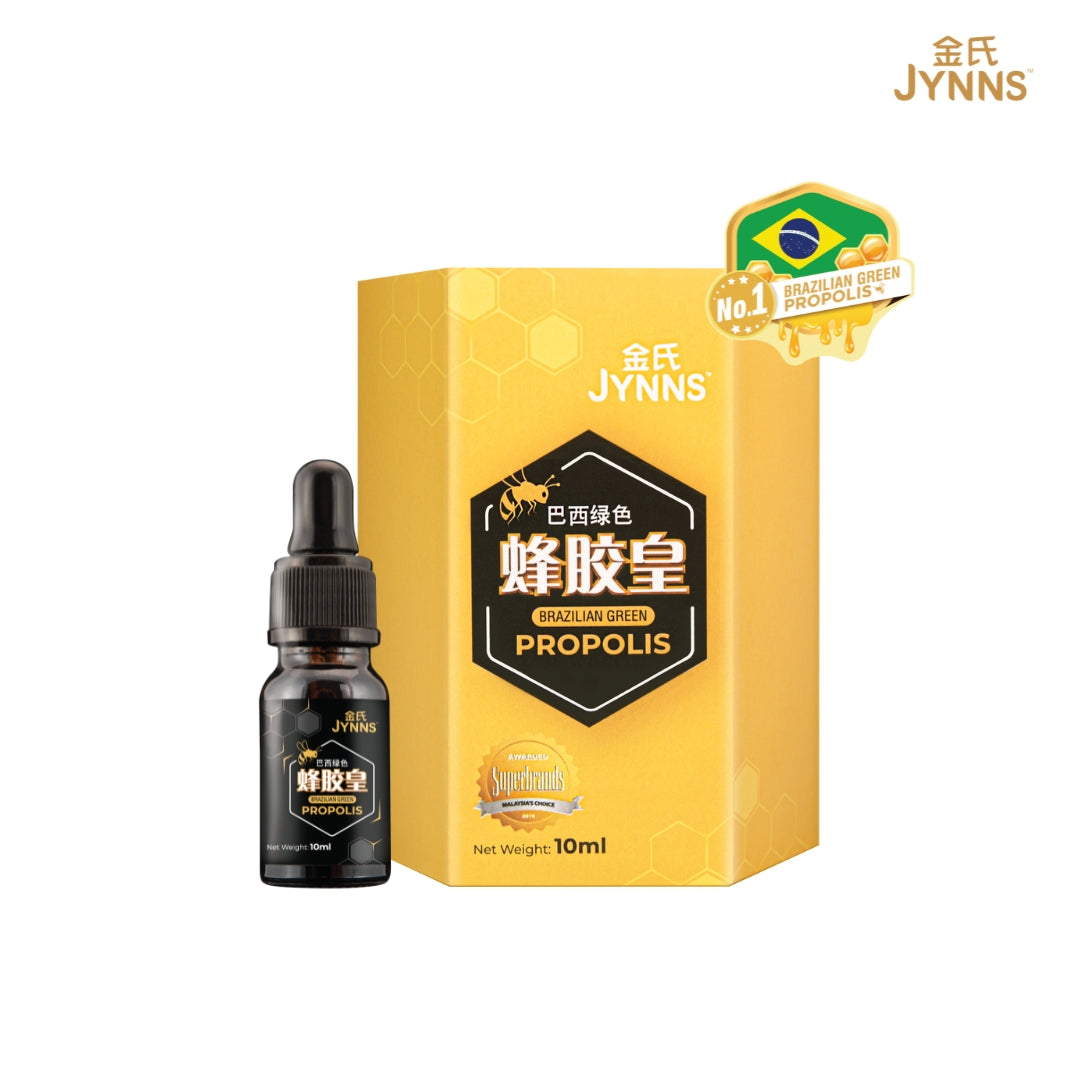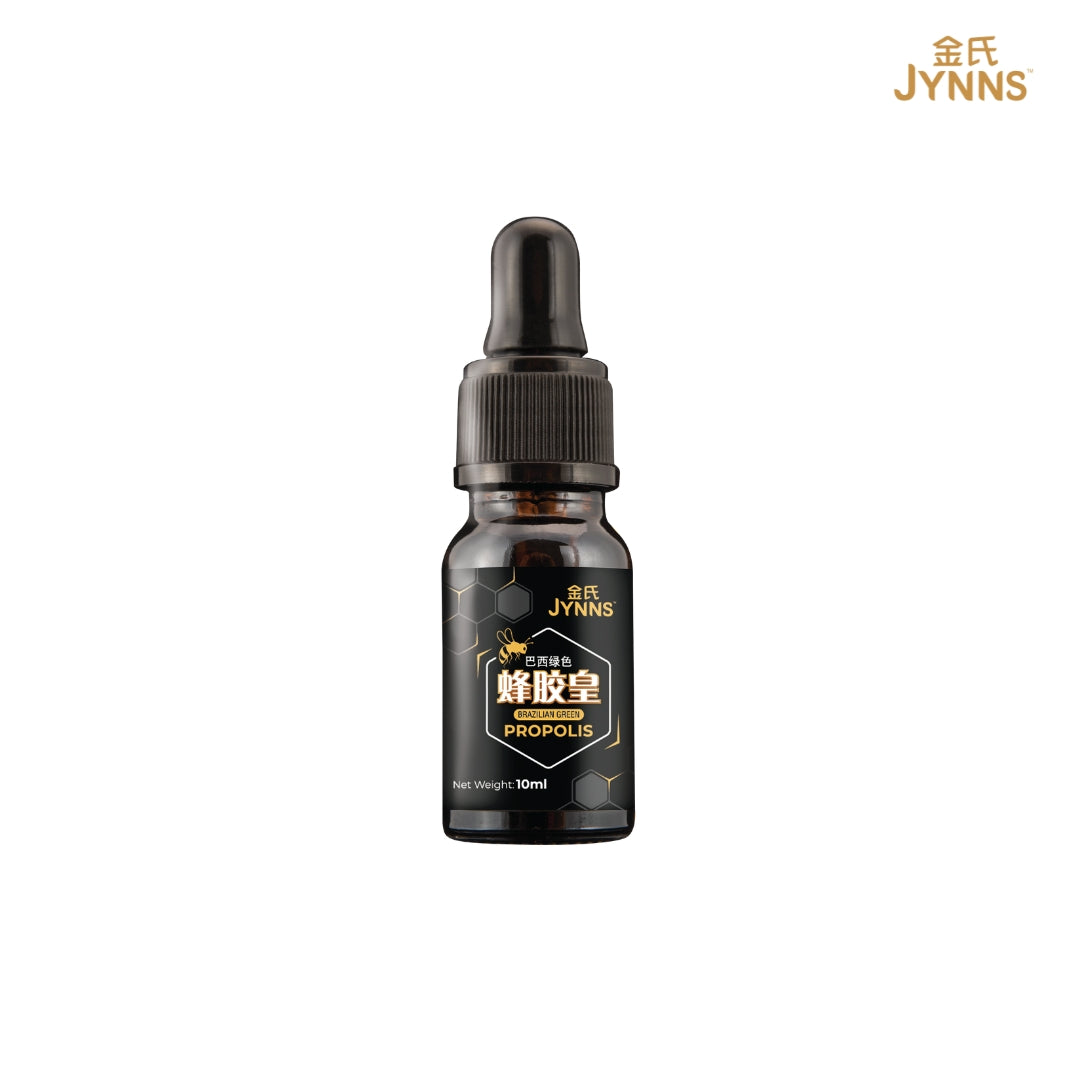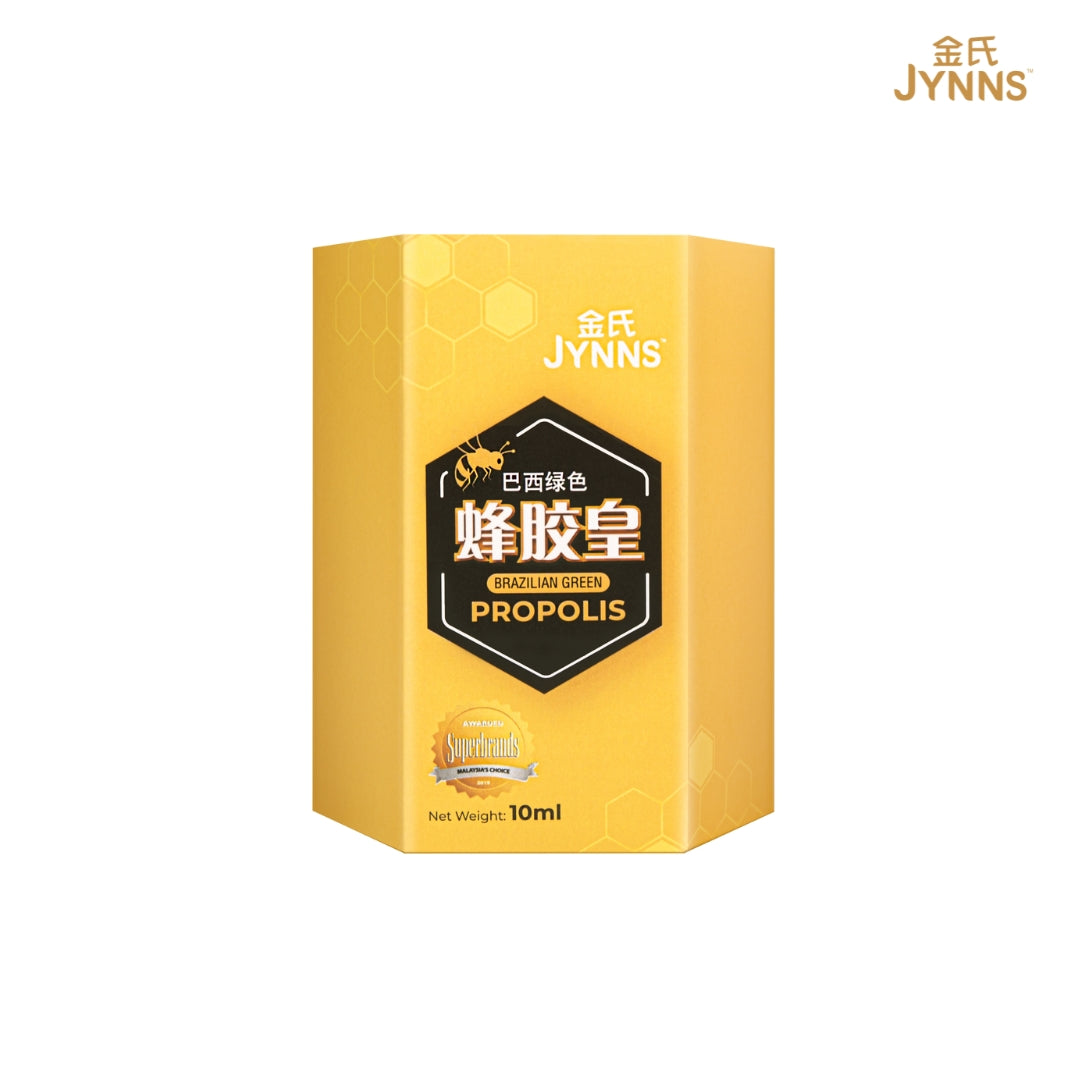 Collapsible content
Description

Discover the phenomenon that is JYNNS Brazilian Green Propolis, our best-selling gem since its debut. Sourced from the pristine Amazon forest, it stands as the pinnacle of quality in the world of propolis, revered for its remarkable properties.

🌿 Nature's Potent Arsenal: Brazilian Green Propolis is celebrated for its potent anti-inflammatory, antiviral, immunomodulatory, and antioxidant powers.

🌟 Polyphenol Rich: With over 300 compounds, the majority being polyphenols, it's a treasure trove of antioxidants. These antioxidants shield your body's tissues from oxidative stress, guarding against potential threats like cancer, coronary heart disease, and inflammation.

🌡️ Daily Defence: Just 5 drops a day, and you're providing your immune system with the fortification it needs to battle viruses and maintain your well-being.

Embrace the wonders of JYNNS Brazilian Green Propolis – your daily dose of natural protection and vitality!
Benefits

The two major components which are Artepillin C and flavonoids help to strengthen immunity and improve recovery.
Direction to Use

Adult: 2 times per day with 5 drops each time before the meal. Mix with warm water or juice.
Suitable Group

Adult. This product contains Propolis and may cause severe allergic reactions including fatal anaphylactic reaction in susceptible individuals. Asthma and allergy sufferers may be at a greater risk. Please consult your pharmacist / doctor before taking this product.