JYNNS Singapore
Regular price
Sale price
$10.90 SGD
Unit price
per
Sale
Sold out
Introducing our Soup Packs Series - delicious, easy-to-make soups that warm your soul. Just add fresh ingredients, savor the flavor. Enjoy the convenience without compromising taste. Elevate your dining experience today! 
Share
View full details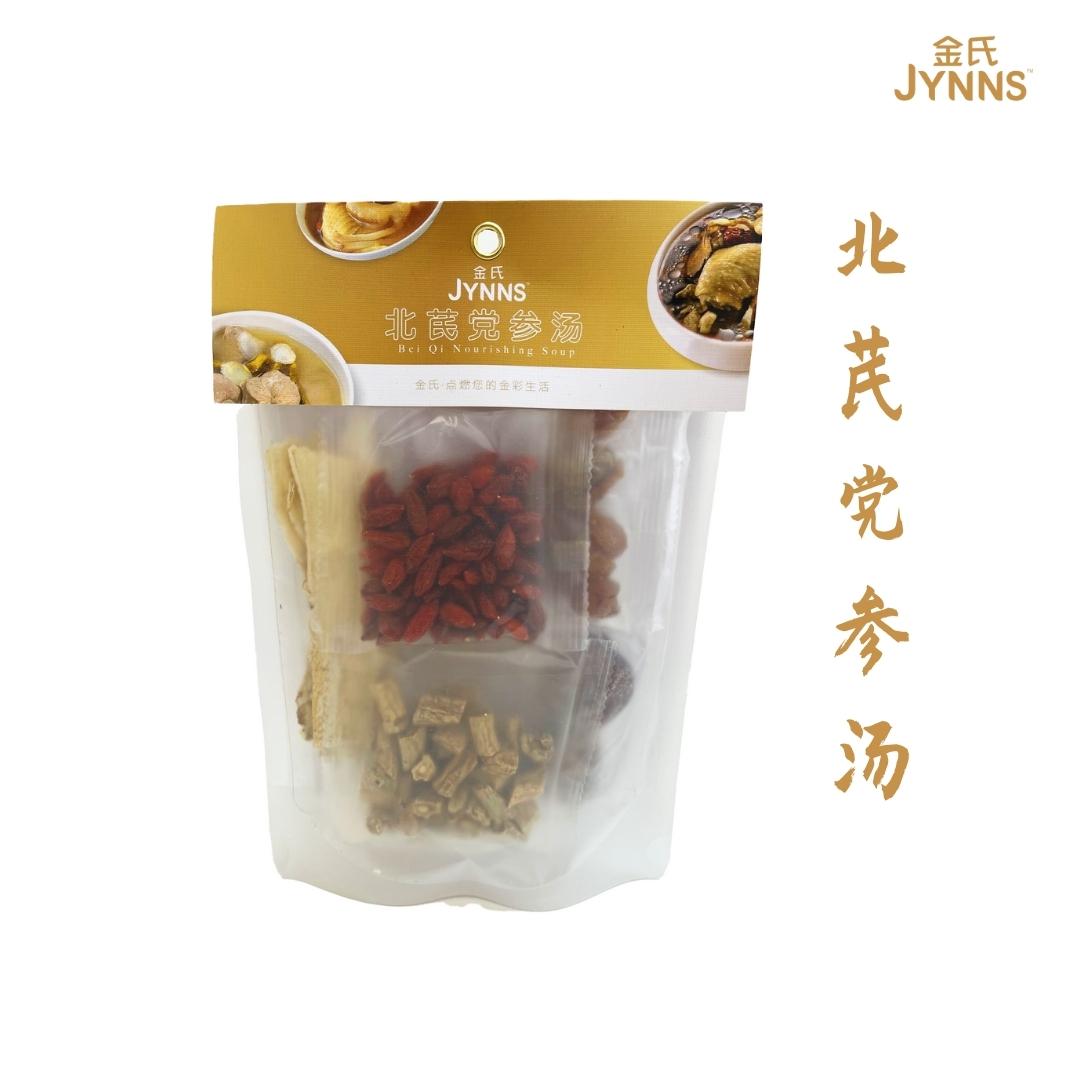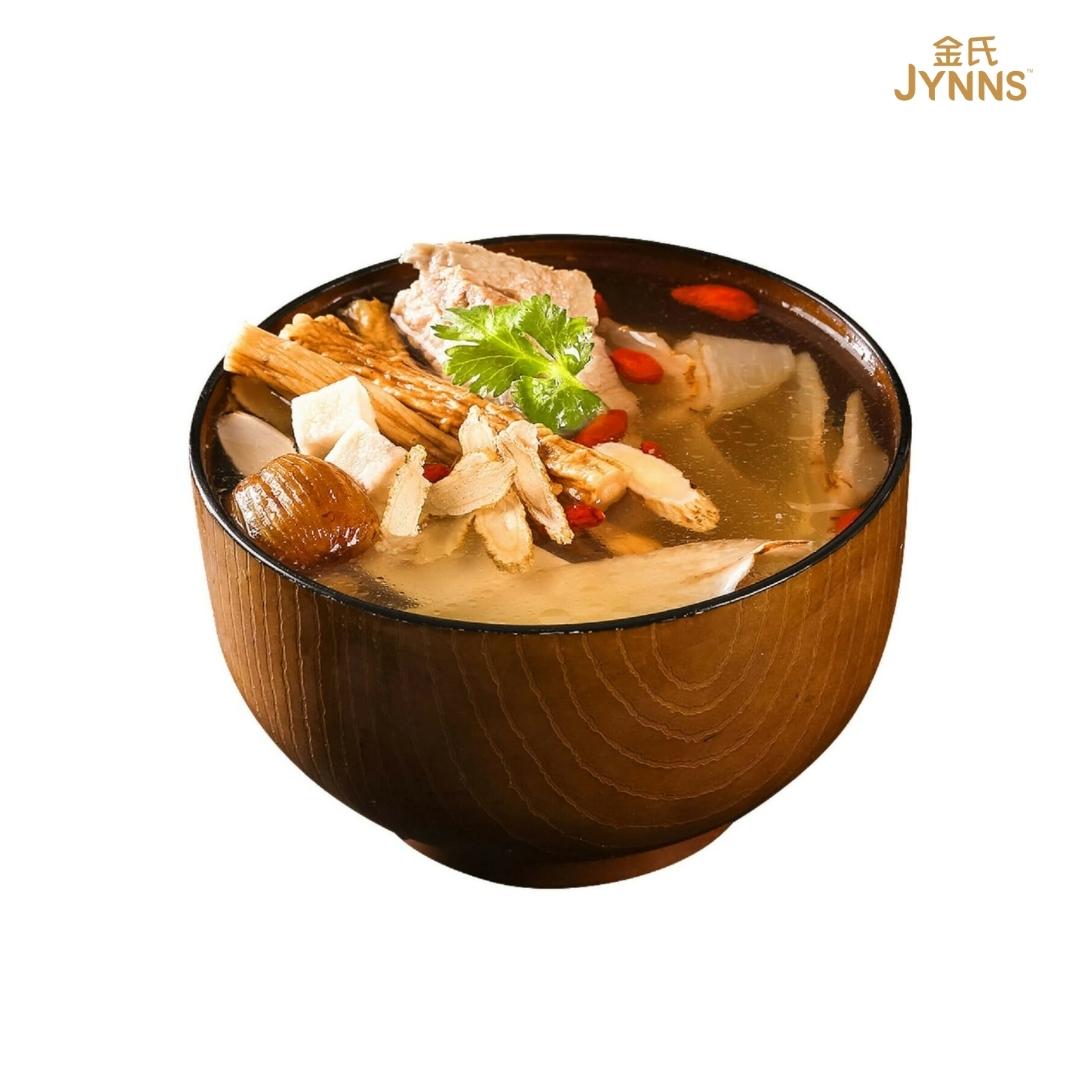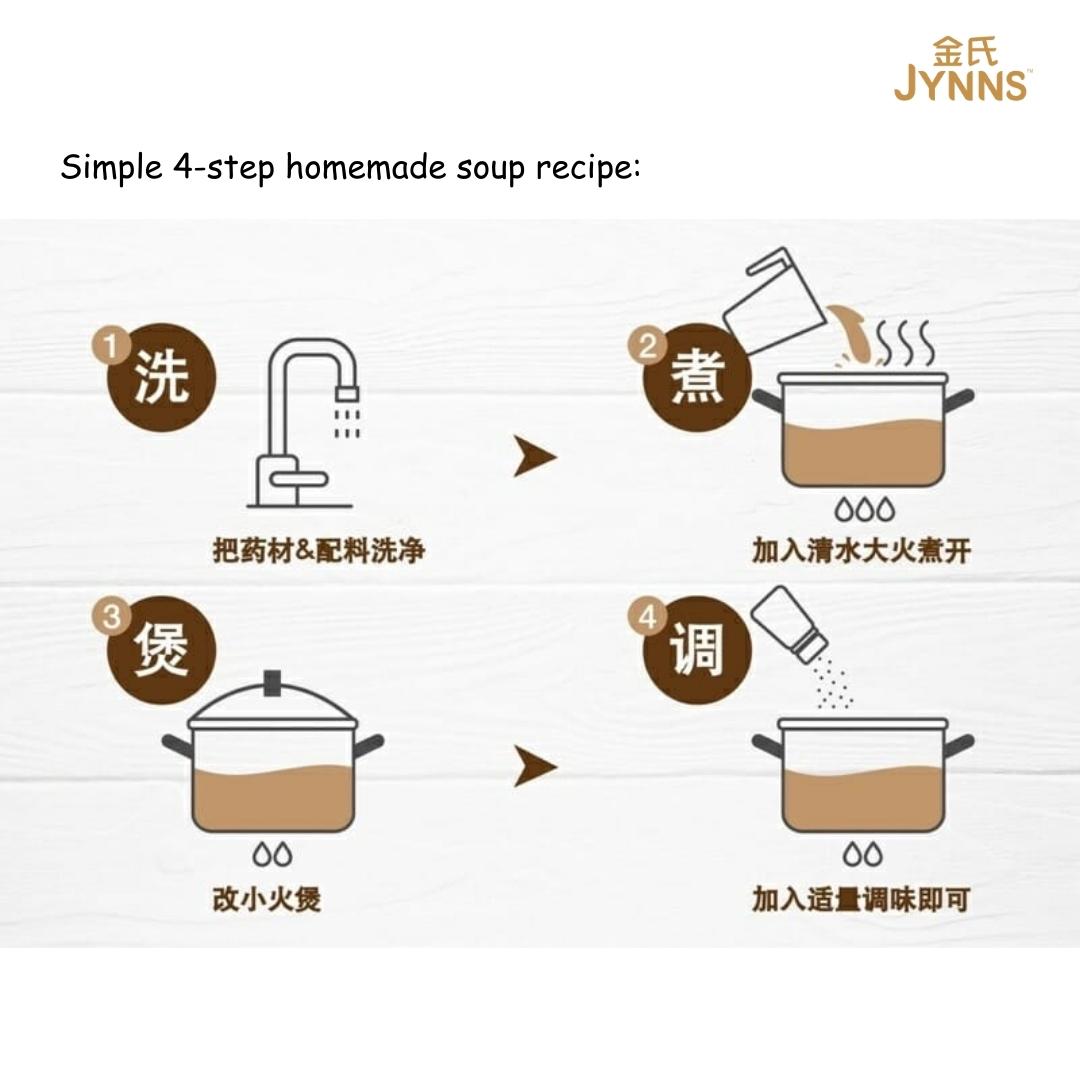 Collapsible content
Description

Embody the age-old wisdom of TCM and indulge in the nourishing goodness of Bei Qi. Whether you seek to boost your immunity, replenish your energy, or simply enjoy a soulful and nutritious meal, our Bei Qi Nourishing Soup Pack is the perfect companion on your journey to wellness.

Experience the time-honoured traditions and embrace the healing essence of Bei Qi with our Soup Pack. Elevate your nourishment, enrich your health, and savour the blissful balance of flavours in every nurturing sip.
Benefits

It helps
1. Tonify Qi
2. Replenish Blood
3. Strengthen Immune System
Direction to Use

Ingredients:
Pork Ribs 300g Seasoning: Salt

Cooking steps:
1. Chop ribs into pieces, soak for half an hour.
2. Wash and drain the water, blanching and washing for use.
3. Wash all the materials and set aside for use.
4. Add water into a pot, put in all the ingredients and herbs.
5. Cover it with a saucepan and boil it, then turn to low heat and simmer for about 1.5 hours, add salt and serve.
Suitable Group

Suitable for people with insufficient blood and poor resistance.