JYNNS Singapore
常规价格
$32.00 SGD
促销价
$28.16 SGD
单价
单价
促销
售罄
Lo Hong Ka Aloe Vera offers a diverse array of benefits, encompassing everything from enriching skin and revitalizing hair to aiding digestion and enhancing overall well-being. Our product line includes five delightful flavors: Pure, Ginseng, Pandan, Luo Han Guo, and Honey. 
- Buy 1 set (2 bottles) @ 12% off
- Buy 2 sets (4 bottles) @ 20% off
分享
查看完整详细信息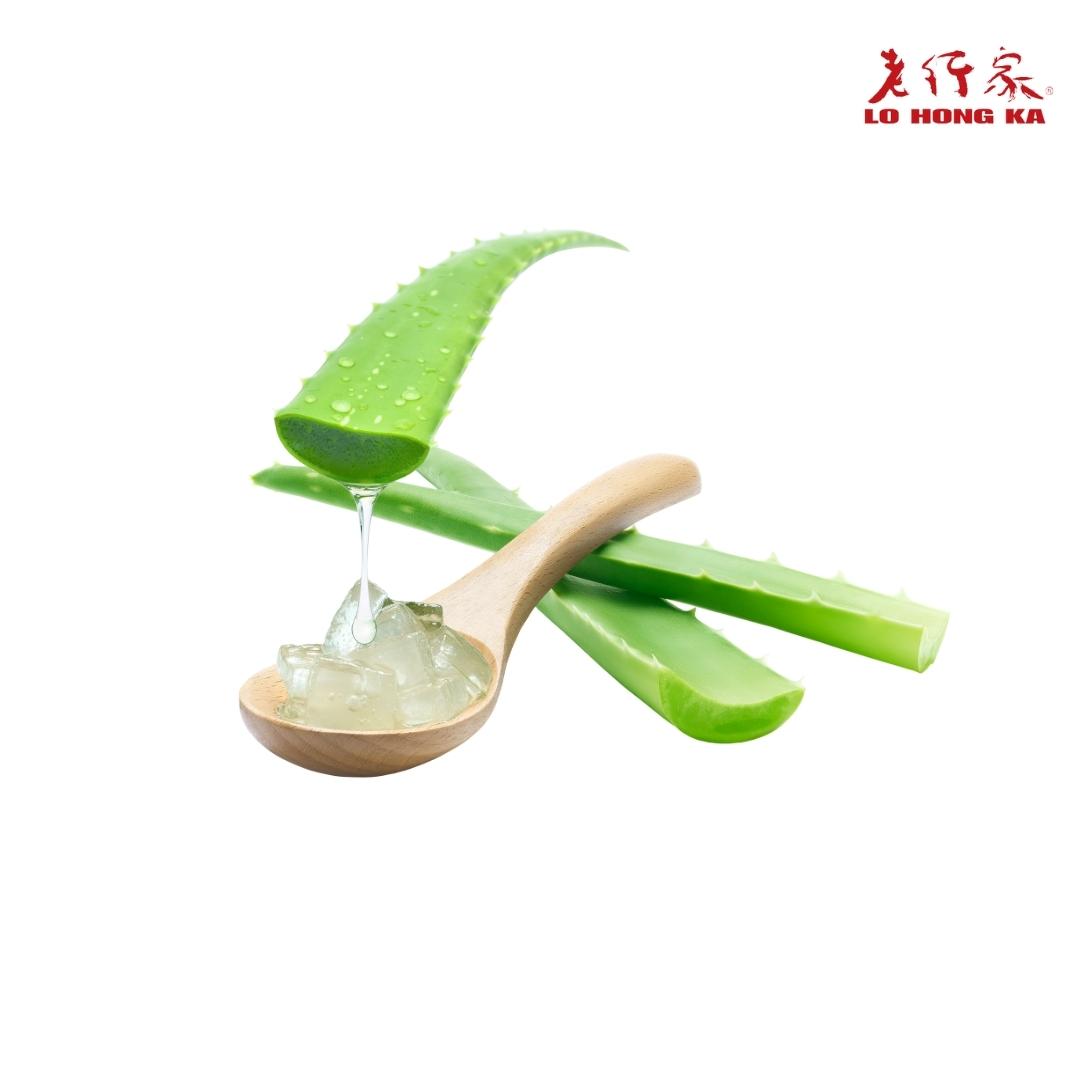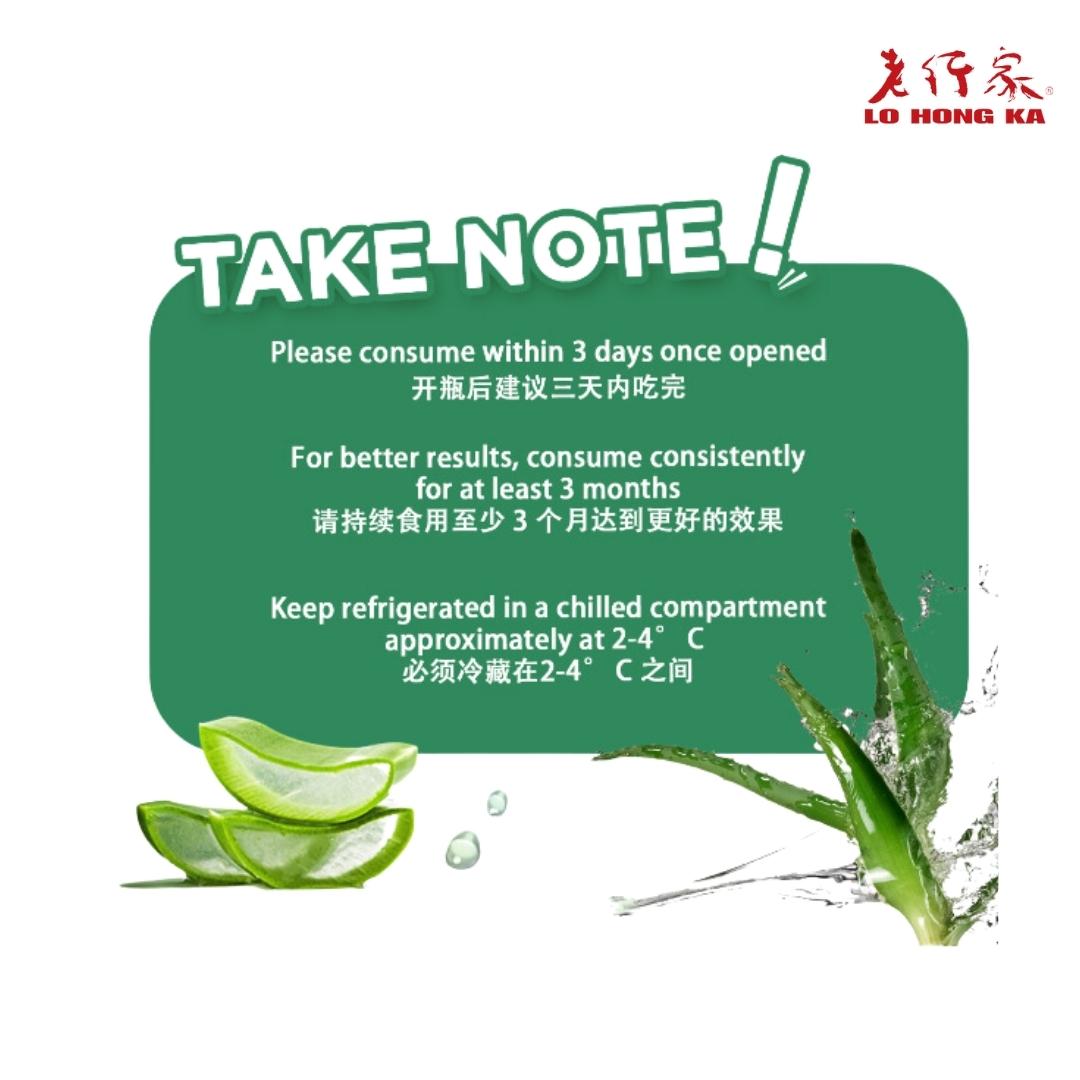 可折叠内容
描述

Aloe Vera Pandan is famous for its healing properties that allow nutrients to reach cells in our body and remove toxins from our bodies more effectively. Aloe vera supports healthy immune function, soothes the lining of the stomach which helps smooth natural digestion, and it has anti-inflammatory properties.
好处

1. Detox and repair
2. Improve immunity
3. Skin moisture
4. Improves digestive system
5. Healing
使用说明

How to Store & How to Consume:
Once open, please consume within 3 days and keep inside the fridge.
Use a clean and dry spoon.
For better results, consume consistently for at least 3 months.
*Keep refrigerated at chilled compartment approximately at 2-4° C
适合人群

Suitable for:
For people with poor body health and poor skin conditions, asthma, irritable bowel syndrome, smokers, and constipation, speeds up the healing of wounds, reduces blood glucose, and regulates its level efficiently.

Not suitable for:
Those who are pregnant or ready to get pregnant, breastfeeding mothers, sensitivity to aloe vera, or during a menstrual period as you need to keep your body warm.