JYNNS Singapore
常规价格
$119.00 SGD
促销价
$97.50 SGD
单价
单价
促销
售罄
JYNNS Stingless Bee Honey, sourced from Borneo's high-altitude regions, derives its unique floral fragrance and exceptional nutritional value from the Acacia Mangium Tree. Its 15-day fermentation process results in a distinct sweet and sour taste. The stingless bee's digestive system converts sugars into trehalulose, which has a low glycemic index, making this honey suitable for all ages.
分享
查看完整详细信息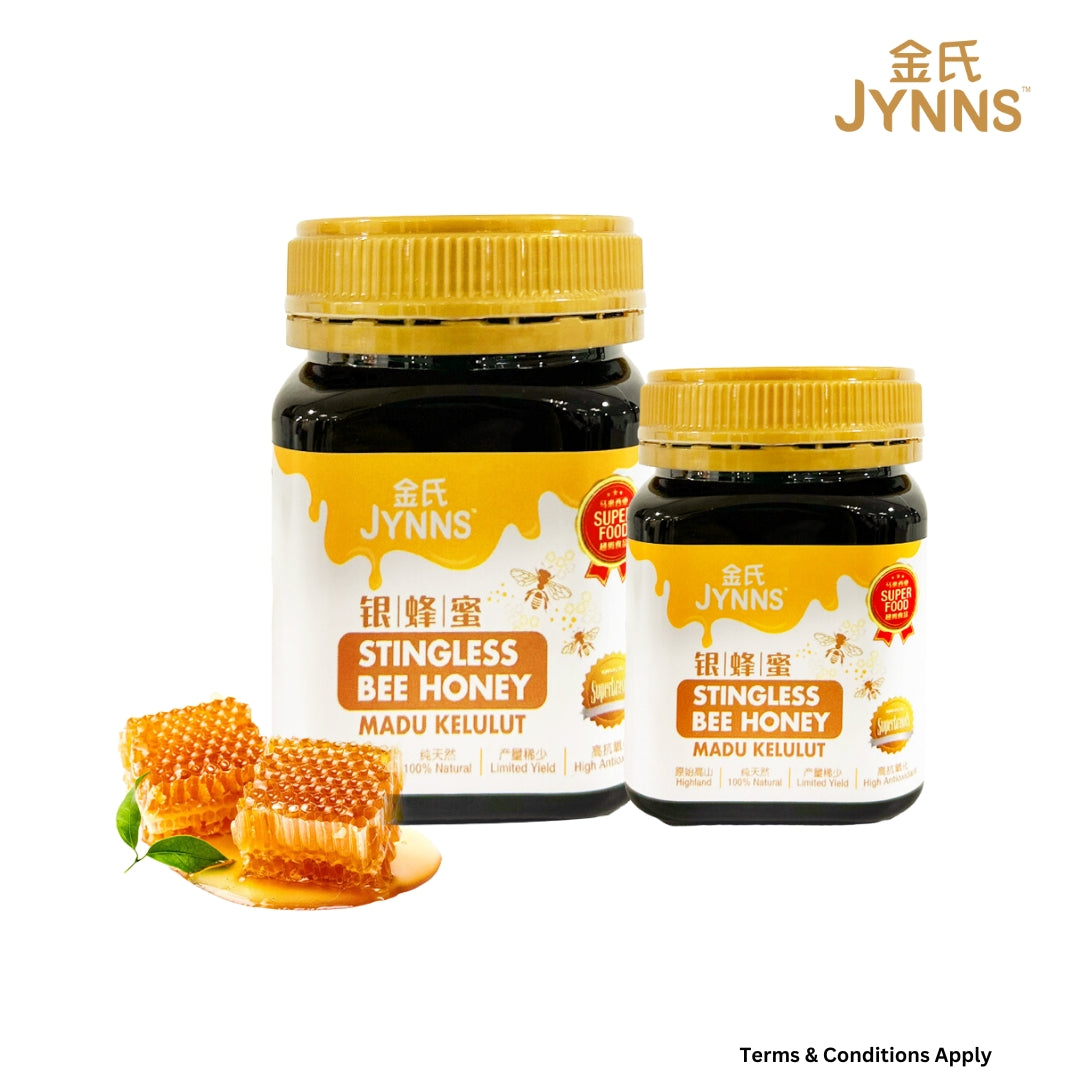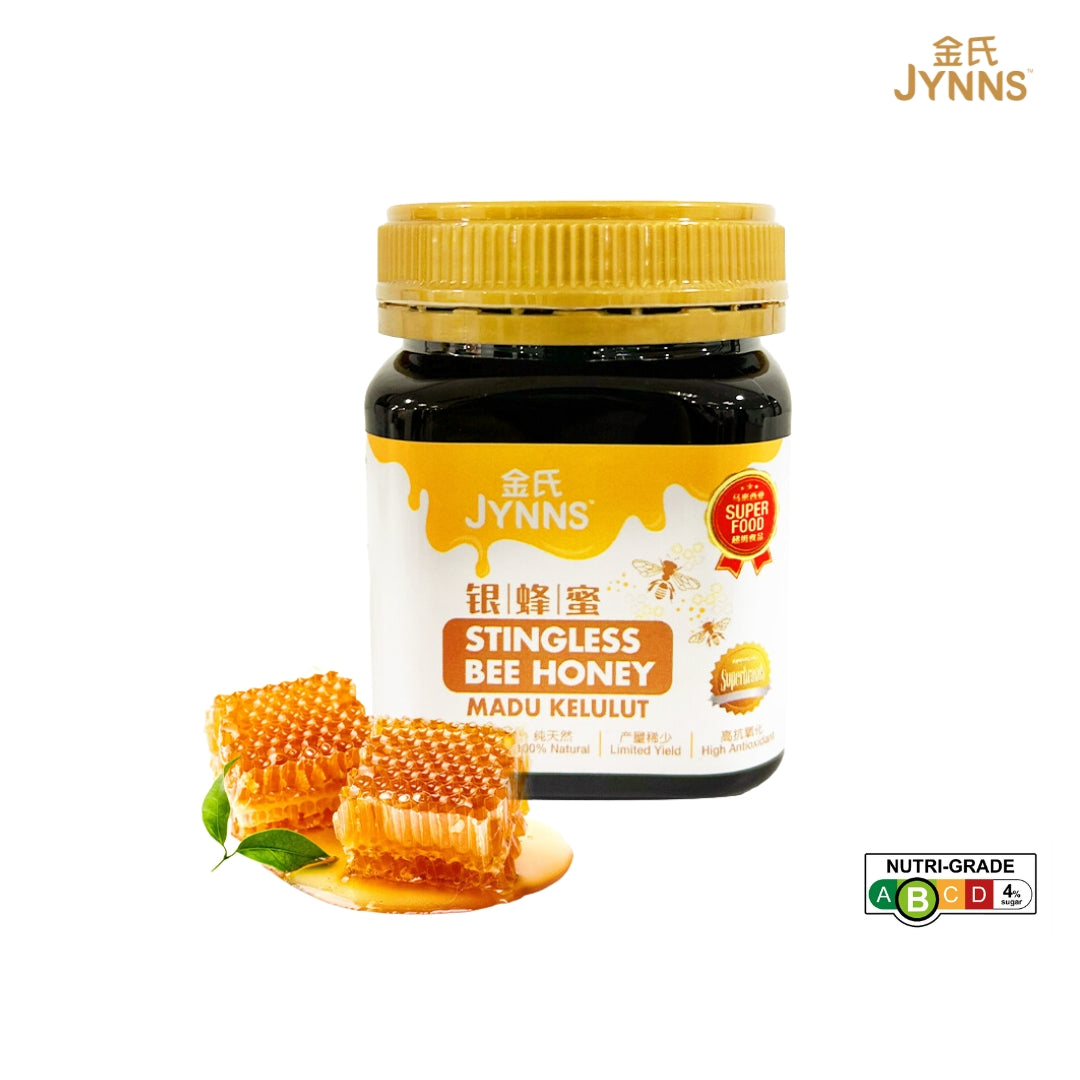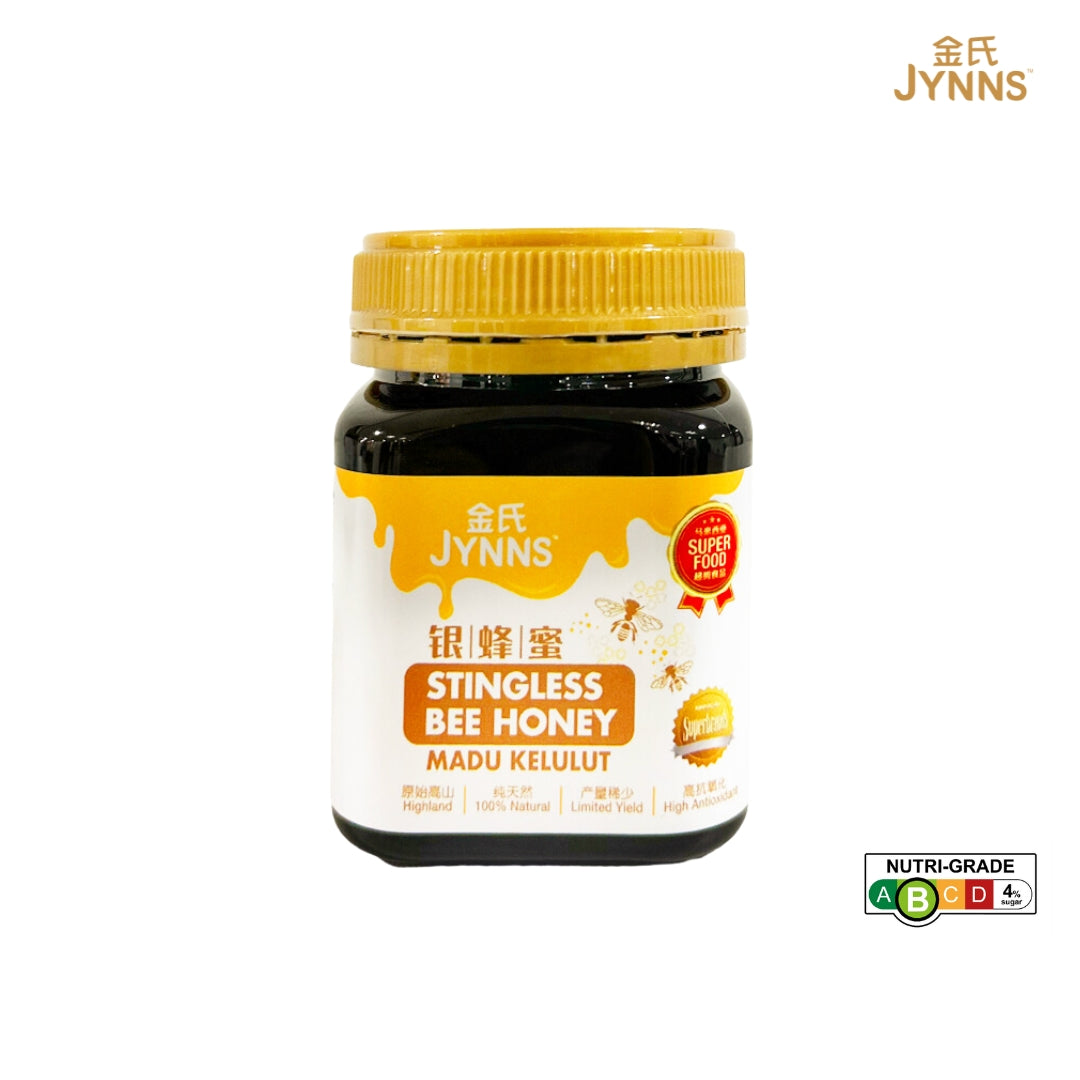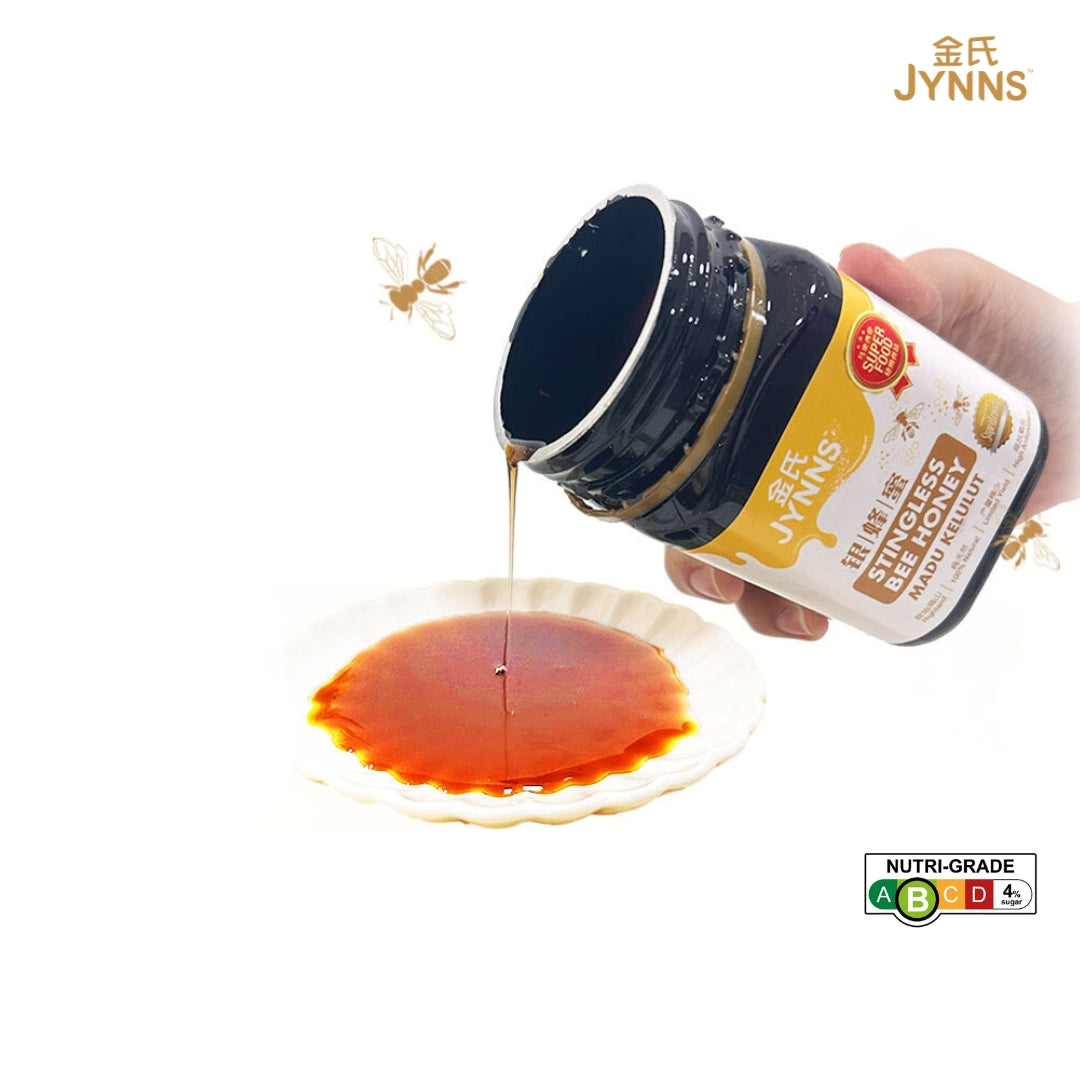 可折叠内容
描述

Experience the Excellence of JYNNS Stingless Bee Honey, harvested from the high-altitude regions of Borneo Island, where it is collected from the Acacia Mangium Tree. This natural treasure is distinguished by its delightful floral aroma and boasts nutritional value ten times higher than regular honey.

What sets JYNNS Stingless Bee Honey apart is its unique sweet and sour flavor, achieved through a meticulous 15-day fermentation process. Additionally, the digestive system of stingless bees possesses a remarkable ability to transform glucose, fructose, and sucrose into trehalulose.

Trehalulose, the primary component of stingless bee honey, has a low glycemic index, rendering it suitable for people of all ages, including children and the elderly. Discover the exceptional taste and wellness benefits of our Stingless Bee Honey."
好处

1. Strengthen immune system
2. Relieve symptoms of sore throat and cough
3. Promote wound healing
4. Promote bowel movement
5. Relieve fatigue
6. Anti-bacterial
7. Anti-inflammatory
使用说明

Take 1 teaspoon before breakfast or before sleep. Consume daily.